Research and experimentation
Our experience, professionalism and skills enable us to make beautifully crafted clothes with precision, commitment and expertise. We are able to meet various needs: prototypes, models, share designs and produce samples even for projects requiring low quantities, always guaranteeing our maximum commitment and technical contribution.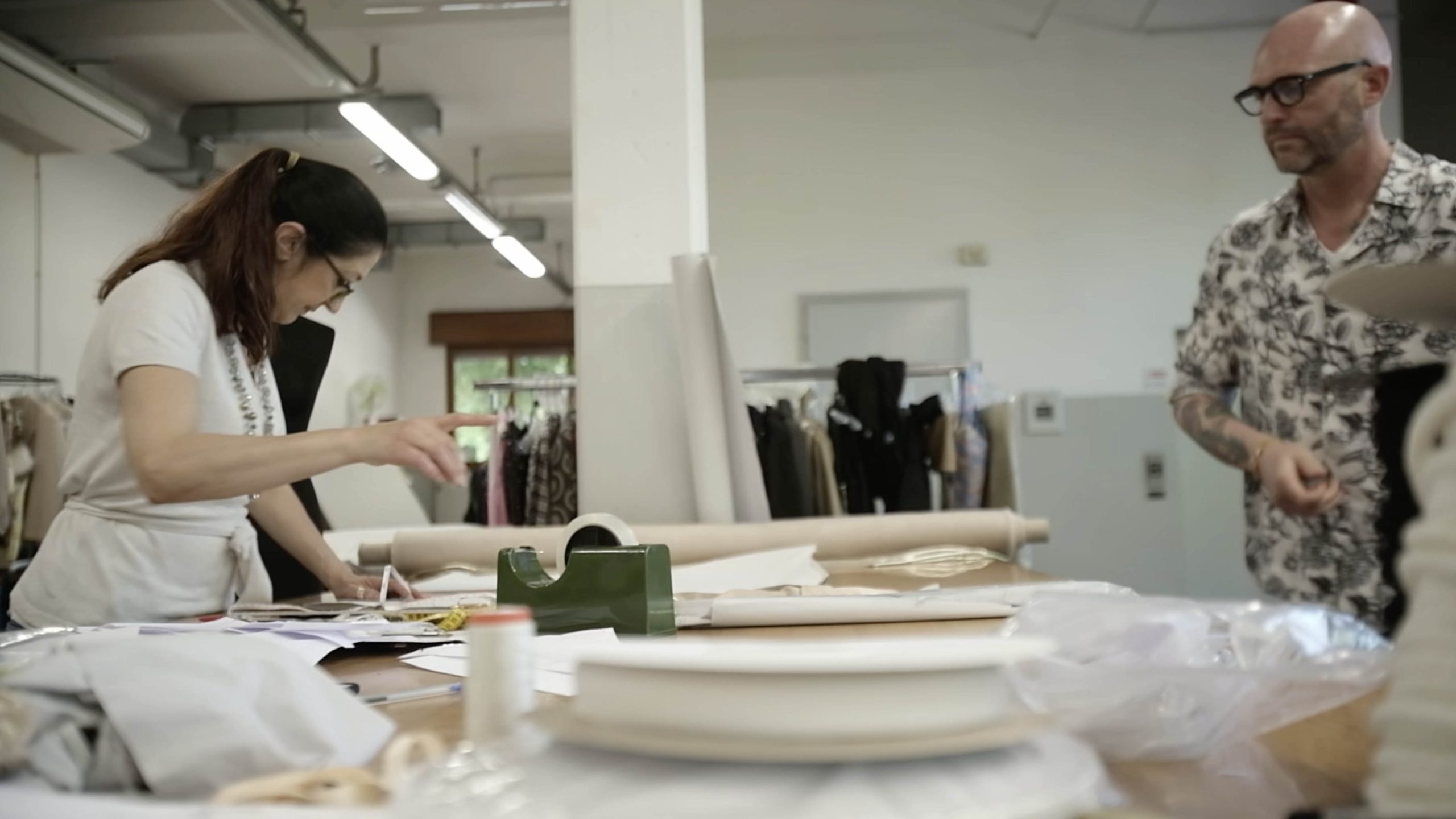 Cutting represents a crucial stage in the making of a garment because it precedes sewing, or the actual making of the garment. Through CAD-automated cutting machines, tracings are precisely laid out on the surface of the desired fabric, which will then be cut and sent to the packaging department. Precision and minuteness are very important characteristics at this stage, as they determine total material consumption: more experience in the field will correspond to less fabric consumption.
internal supply chain
Our pattern-makers and sample-makers work side by side with customers starting from the sketch, going through CAD with high-precision digital software, to the sampling, we are able to meet even rather tight deadlines, by employing highly professional staff we are able to meet our customers' demands in a short time.
PRECISION, PUNctuality and SPEED.